Disney and Sega's movie spoof and animal style of 2000's DreamWorks film, "The Road to El Dorado".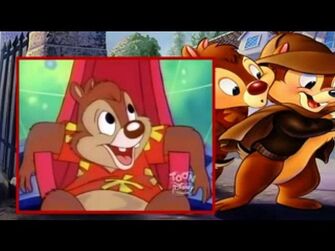 Cast:
Miguel - Dale (Chip 'n' Dale Rescue Rangers)
Tulio - Chip (Chip 'n' Dale Rescue Rangers)
Chel - Gadget Hackwrench (Chip 'n' Dale Rescue Rangers)
Tzekel-Kan - Dr. Von Goosewing (Count Duckula)
Chief Tannabok - Paddington Bear
Cortes - Baron Greenback (Danger Mouse)
Zaragoza - Genie (Aladdin)
Spanish Guard - Metlar (Inhumanoids)
Altivo - Parsley the Lion (The Herbs)
Bibo the Armadillo - Drutt (The Trap Door)
Girl in Barcelona - Foxglove (Chip 'n' Dale Rescue Rangers)
Two Girls in Barcelona - Fawn Deer and Rebecca Cunningham (Raw Toonage and TaleSpin)
Giant Jaguar Statue - Perfect Chaos (Sonic Adventure)
El Dorado Citizens - Various Animals
Ad blocker interference detected!
Wikia is a free-to-use site that makes money from advertising. We have a modified experience for viewers using ad blockers

Wikia is not accessible if you've made further modifications. Remove the custom ad blocker rule(s) and the page will load as expected.