Disney and Sega's movie spoof and animal style of 1997 Don Bluth film "Anastasia".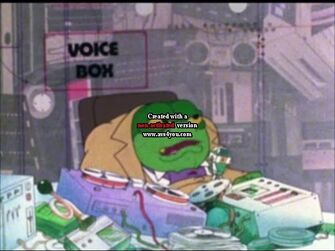 Cast:
Young Anastasia - Angelina Mouseling (Angelina Ballerina)
Adult Anastasia/Anya - Pearl Pureheart (Mighty Mouse)
Dimitri - Mighty Mouse (Mighty Mouse)
Young Dimitri - Sniffles the Mouse (Looney Tunes)
Vladimir - Berk (The Trap Door)
Pooka - Drutt (The Trap Door)
Rasputin - Baron Greenback (Danger Mouse)
Batrok - Orinoco (The Wombles)
Sophie - Princess Sylvia (Muzzy in Gondoland)
Dowager Empress Marie - Gadget Hackwrench (Chip 'n' Dale Rescue Rangers)
Czar Nicholas (Anastasia's Father) - Mr. Maurice Mouseling (Angelina Ballerina)
Alexandra Feodorovna (Anastasia's Mother) - Mrs. Matilda Mouseling (Angelina Ballerina)
Phlegmenkoff - Mrs. Toad (Thumbelina)
Anastasia's Siblings - Fawn Toonage (Raw Toonage), Kitty Kiddles (Noovertoons), Spunky (Chip 'n' Dake Rescue Rangers) and Rebecca Cunningham (TaleSpin)
Revolutionary Soldier Leader - The Panther King (Conker's Bad Fur Day)
Revolutionary Soldiers - The Flying Monkeys (The Wizard of Oz), Fat Cat's Gang (Chip 'n' Dale Rescue Rangers), Penguin's March (Farce of the Penguins)
Parisian Civilians - ???
Newspaper Caper - Pingu's Dad (Pingu)
Palace Servant - Hunter (Storks)
Ticket Agent - Rep (My Little Pony: Escape from Katrina)
Old Woman - Samantha the Cat (Meet the Feebles)
Traveling Man - Skipper (Penguins of Madagascar)
Elderly Servant - Paddington Bear
Actress - Daisy the Diesel Railcar (Thomas and Friends)
Anastasia Imposter - Jeopardy Mouse (Danger Mouse)
Bartok's Girlfriend - Nellie the Elephant
Ad blocker interference detected!
Wikia is a free-to-use site that makes money from advertising. We have a modified experience for viewers using ad blockers

Wikia is not accessible if you've made further modifications. Remove the custom ad blocker rule(s) and the page will load as expected.