Disney and Sega's movie spoof and animal style of 1994 Disney sequel film, "The Return of Jafar".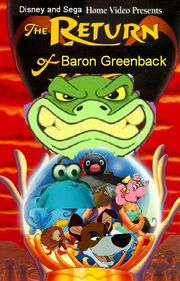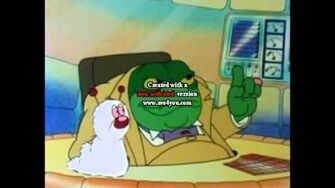 Cast
Aladdin - Orinoco (The Wombles)
Jasmine - Nellie the Elephant
The Genie - Berk (The Trap Door)
Jafar - Baron Greenback (Danger Mouse)
Iago - Pingu
Abu - Red Mouse (The BFG)
Sultan - Paddington Bear
Rajah - Parsley the Lion (The Herbs)
Carpet - Dodger (Oliver & Company)
Razoul - Bagheera (The Jungle Book)
Razoul's Guards - Penguin's March (Farce of the Penguins)
Abis Mal - Dr. Von Goosewing (Count Duckula)
Abis Mal's Thieves - Harry Slime (Avenger Penguins), Leatherhead (Danger Mouse) and Hunter Dogs (Bambi)
Genie Jafar - The Big Red Thing (The Trap Door)
Omar the Melon Seller - Alex the Lion (Madagascar)
Necklace Seller - Skipper (Madagascar)
Farouk the Apple Seller - Grundel the Toad (Thumbelina)
Ad blocker interference detected!
Wikia is a free-to-use site that makes money from advertising. We have a modified experience for viewers using ad blockers

Wikia is not accessible if you've made further modifications. Remove the custom ad blocker rule(s) and the page will load as expected.