TheBluesRockz's movie-spoofs and this is a parody of the "Oliver and Company".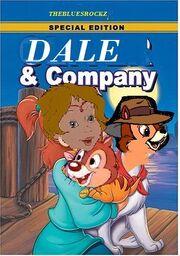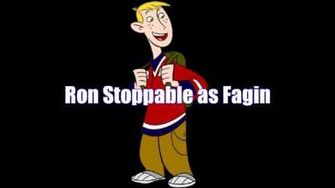 Cast:
Oliver - Dale (Chip 'n Dale Rescue Rangers)
Dodger - Chip (Chip 'n Dale Rescue Rangers)
Tito - Dewey (DuckTales)
Francis - Danny (Cats Don't Dance)
Einstein - Scooby Doo
Rita - Gadget Hackwrench (Chip 'n Dale Rescue Rangers)
Fagin - Ron Possible (Kim Possible)
Sykes - Frollo (The Hunchback of Notre Dame)
Roscoe and DeSoto - Magular and Bemular (Ultraman)
Winston - Brock (Pokemon)
Jenny - Irene (The Princess and the Goblin)
Georgette - Sagwa (Sagwa the Chinese Siamese Cat)
Old Louie - Lawrence (The Princess and the Frog)
Oliver's Brothers and Sisters - Olivia, Tammy, Cleo (The Great Mouse Detective, Heathcliff (1984) and Chip 'n Dale Rescue Rangers)
Mangy Dog - Laa Laa (Teletubbies)
Dog on the leash - Mooch (Lady and the Tramp 2: Scamp's Adventure)
Two Female Singing Dogs - Melody (Hello Kitty's Furry Tale Theater) and The Unicorn (The Last Unicorn)
Dogs watching Dodger amazed - Birds (Rio)
Other dogs on leash - Meerkats (The Lion King 1 1/2)
Woman in Red Volkswagon Bettle - Usagi Tsukino/Sailor Moon
Singing Dogs - Gremlins (Gremlins)
Singing Rats - Critters
Ad blocker interference detected!
Wikia is a free-to-use site that makes money from advertising. We have a modified experience for viewers using ad blockers

Wikia is not accessible if you've made further modifications. Remove the custom ad blocker rule(s) and the page will load as expected.