Disney and Sega's movie-spoof of the second movie 1999 Disney and Pixar film, "Toy Story 2".
Cast:
Woody - Orinoco (The Wombles)
Buzz Lightyear - Paddington Bear
Mr. Potato Head - Penfold (Danger Mouse)
Slinky Dog - Kermit the Frog (The Muppets)
Rex - Hudson Horstachio (Viva Pianta)
Hamm - Huxley Pig
Bo Peep - Nellie the Elephant
Bo Peep's Sheep - Berlioz, Marie and Toulouse (The Aristocats)
Troll Dolls - Oliver's Brothers and Sisters (Oliver & Company)
Jessie - Fern Arable (Charlotte's Web)
Emperor Zurg - Caractus P. Doom (Avenger Penguins)
Mrs. Potato Head - Francine Frensky (Arthur)
Sarge - Bagheera (The Jungle Book)
Sarge's Soliders - Penguin's March (Farce of the Penguins)
Rocky Gibraltar - Wally Walrus (Woody Woodpecker)
Mr. Shark - Oil Can Harry (Mighty Mouse)
Barrel of Monkeys - Hunter Dogs (Bambi)
Mr. Spell - Top Cat
Trash Can Toys - Wolves (Beauty and the Beast)
Wheezy - Willie Wagtail (Dot and the Kangaroo)
Etch - Huckleberry Hound
Bullseye - Parsley the Lion (The Herbs)
Stinky Pete - Sideshow Bob (The Simpsons)
Andy - Perfect Peter (Horrid Henry)
Mrs. Davis - Henry's Mum
Molly - Baby Zelda (The Legend of Zelda)
Buster - Dill the Dog (The Herbs)
Al - Victor and Hugo (Victor and Hugo: Bunglers in Crime)
Geri the Cleaner - Fagin (Oliver & Company)
Utility Belt Buzz - Barnaby the Bear
Barbie Dolls - Jem and the Holograms
Tour Guide Barbie - Jerrica Benton (Jem and the Holograms)
Emily - Heidi (Heidi's Song)
Amy - Kiki (Kiki's Delivery Service)
Amy's Barbie Dolls - Megan (My Little Pony G1) and Astoria Carlton-Ritz (Transformers G1)
Squeaky Alien Toy Trio - Chip, Dale and Gadget Hackwrench (Chip 'n' Dale Rescue Rangers)
Rock 'Em Sock 'Em Robots - Rafiki and King Louie (The Lion King and The Jungle Book)
Flik - Mighty Mouse (Mighty Mouse)
Heimlich - Goofy (Disney)
Scenes:
Children Story 2 part 1 - Opening Credits/Paddington's Mission
Children Story 2 part 2 - Orinoco's Lost Hat/It's Dill
Children Story 2 part 3 - Orinoco's Shirtsleeve Gets Ripped
Children Story 2 part 4 - Orinoco Meets Willie Wagtail/Catnapped!
Children Story 2 part 5 - Meet Victor and Hugo/"Victor and Hugo: Bunglers in Crime"
Children Story 2 part 6 - The Roundup Gang
Children Story 2 part 7 - "Orinoco's Roundup"
Children Story 2 part 8 - Orinoco Nearly Loses His Ripped Shirtsleeve
Children Story 2 part 9 - Crossing the Road
Children Story 2 part 10 - Arrival of the Fagin/At Hugo's Children Barn
Children Story 2 part 11 - Bear Switch/The Jems Stage
Children Story 2 part 12 - Victor and Hugo's Conversation
Children Story 2 part 13 - Fern Arable's Story ("Your Mother And Mine")
Children Story 2 part 14 - Searching for Orinoco
Children Story 2 part 15 - Into the Vents
Children Story 2 part 16 - To the Rescue!/Orinoco Stays
Children Story 2 part 17 - Battle with Caractus P. Doom
Children Story 2 part 18 - The End of Victor and Hugo
Children Story 2 part 19 - Orinoco vs. Sideshow Bob/Saving Aunt Lucy
Children Story 2 part 20 - Welcome Home
Children Story 2 part 21 - End Credits
Outtakes
Children Story 2 Outtakes
Movie Used:
Movies/TV Shows/Video Games Used:
Paddington (1975 TV Series)
Paddington Goes to Movies
Paddington Goes to School
Paddington Birthday's Bonzana
Avenger Penguins
Viva Pianta
The Wombles
The Jungle Book 1&2
Farce of the Penguins
Huxley Pig
Nellie the Elephant
The Aristocats
Oliver & Company
Danger Mouse
Arthur
The Muppet Show
The Muppet Movie
The Great Muppet Caper
Muppets Take Manhattan
Muppets from Space
Muppet Christmas Carol
Muppet Treasure Island
Muppets Wizard of Oz
The Muppets (Movie)
Muppets Most Wanted
Muppet Monster Adventure
Classic Woody Woodpecker Shorts
Charlotte's Web
The Herbs
The Adventures of Parsley the Lion
Horrid Henry
The New Adventures of Mighty Mouse
Classic Mighty Mouse Shorts
Bambi
Beauty and the Beast
Dot and the Kangaroo
Victor and Hugo: Bunglers in Crime
Yogi's Lost Ark
Yogi's Gang
Top Cat
The Huckleberry Hound Show
The Simpsons
Barnaby the Bear
Jem and the Holograms
Heidi's Song
The Lion King
The Lion King 2: Simba's Pride
The Lion King 1/12
Chip 'n' Dale Rescue Rangers
Kiki's Delivery Service
My Little Pony G1
Transformers G1
Jem and the Holograms
A Goofy Movie
An Extremely Goofy Movie
Gallery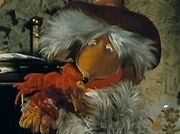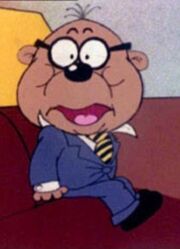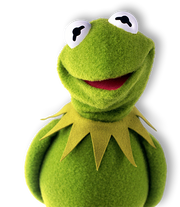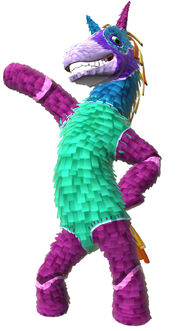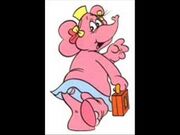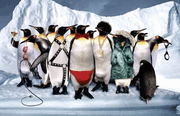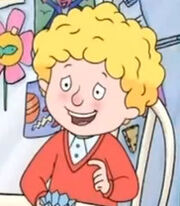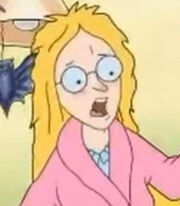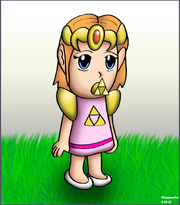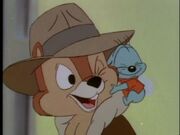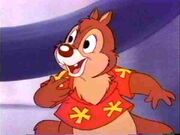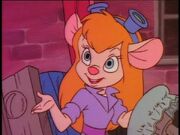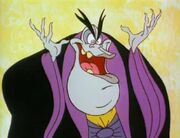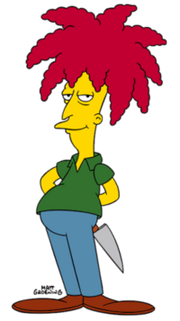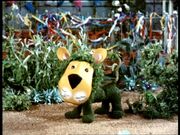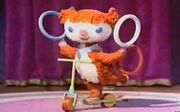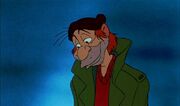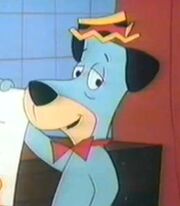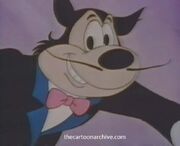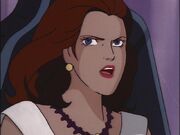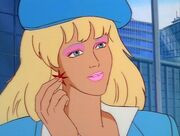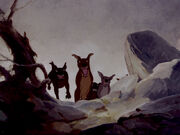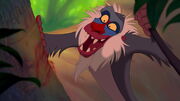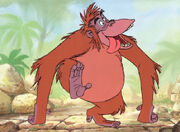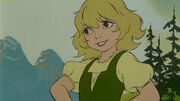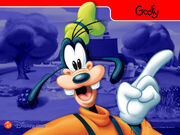 Ad blocker interference detected!
Wikia is a free-to-use site that makes money from advertising. We have a modified experience for viewers using ad blockers

Wikia is not accessible if you've made further modifications. Remove the custom ad blocker rule(s) and the page will load as expected.