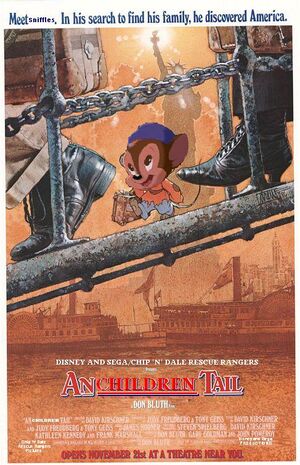 Disney and Sega's movie-spoof of 1986 Don Bluth film, "An American Tail".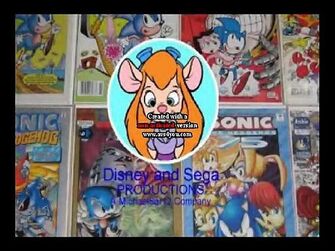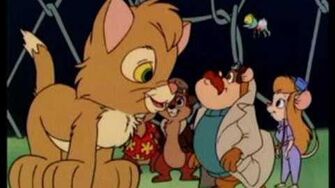 Cast:
Fievel - Sniffles the Mouse (Looney Tunes)
Tanya - Giselle (A Tale of Tooth Fairies)
Yasha - Scrappy Mouse (Mighty Mouse)
Papa - Mr. Mole (Thumbelina)
Mama - Ms. Fieldmouse (Thumbelina)
Tiger - Sonic the Hedgehog
Warren T. (Rat) - Jenner (The Secret of Nimh)
Warren T. (Cat) - Fat Cat (Chip 'n Dale Rescue Rangers)
Tony - Spunky (Chip 'n Dale Rescue Rangers)
Bridget - Kitty Kuddles (Noveltoons)
Henri - Bonkers D. Bobcat (Disney's Bonkers)
Honest John - Hudson Horstachio (Viva Pianta)
Gessie Hausheimer - Simone Cinnamonkey (Viva Pianta)
Digit - Danny (Cats Don't Dance)
Moe - Metlar (Inhumanoids)
Cats - Fat Cat's Gang (Chip 'n Dale Rescue Rangers)
Ad blocker interference detected!
Wikia is a free-to-use site that makes money from advertising. We have a modified experience for viewers using ad blockers

Wikia is not accessible if you've made further modifications. Remove the custom ad blocker rule(s) and the page will load as expected.