Disney and Sega's movie-spoof and animal style of 1994 Don Bluth film, "A Troll in Central Park".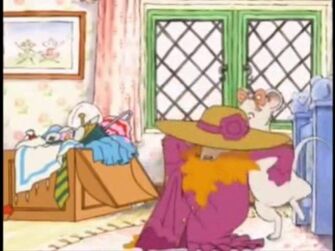 Cast:
Stanley - Count Duckula
Gus - Sniffles the Mouse (Looney Tunes)
Rosie - Angelina Ballerina
Gnorga - Mrs. Toad (Thumbelina)
Llort - Dr. Von Goosewing (Count Duckula)
Alan and Hilary - Monterey Jack and Gadget Hackwrench (Chip 'n' Dale Rescue Rangers)
Gnorga's Dog - Dale (Chip 'n' Dale Rescue Rangers)
Gus's Troll Form - Drutt (The Trap Door)
The Flowers as themselves
The Forest Animals as themselves
Maria the Housekeeper - Fawn Deer (Raw Toonage)
Troll Boss - Baron Greenback (Danger Mouse)
2 Trolls with Troll Boss - Stiletto and Leatherhead (Danger Mouse)
Troll Who Sings "I'm A Bad Troll" - Metlar (Inhumanoids)
Dogs Who Chase Stanley - D'Compose and Tendrill (Inhumanoids)
Various Trolls - Penguin's March (Farce of the Penguins)
Ad blocker interference detected!
Wikia is a free-to-use site that makes money from advertising. We have a modified experience for viewers using ad blockers

Wikia is not accessible if you've made further modifications. Remove the custom ad blocker rule(s) and the page will load as expected.